Benefits of Embedding Social Media Feeds That You Might Not Know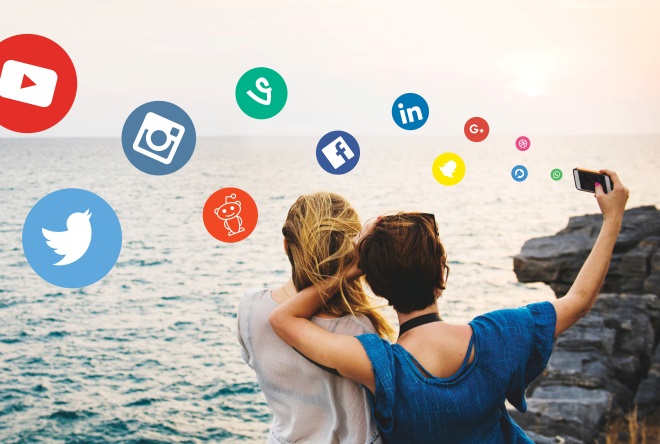 Social media has changed the whole marketing scenario. Brands are now shifting their focus on social media marketing, as online marketing provides a wider range of audience, boosts the reach of the business beyond local boundaries and enhances brand recognition.  
People often use social media platforms to voice their opinion or display their creative side by uploading engaging, interactive and vibrant content. Businesses often use this creativity for their purpose as they embed social media feeds on their website. After all, in this era of the internet, where each passing day a new website appears, it becomes very important to have the edge over the competitors to stay relevant in the competition.
Embedding a social media feeds on the website is a smart marketing strategy that helps you to gather an audience and attract their attention. In this blog, we will be discussing other major benefits of embedding social media feed.
So without any further ado, let us dive into it.
Benefits of Social Media Feeds:
1. Makes your website more engaging
Nowadays, people often consider their buying decision based on company reputation and representation. You must have an attractive website for your business, as the website represents your brand and based on that, people measure the reputation.
Social media feeds brings that X-factor to your website as these feeds make the websites more engaging for the visitors. Different content from different platforms keeps the visitors engaged as he learns more about your business and generates an impression.
2. Aggregates various platforms in one place
By embedding social media feeds on your website, you can display various content from different platforms all in one place. You will be able to display your customers' creativity and add an appeal to your website. 
As we all know, social media contents are addictive, and every social media platform is focusing on a different medium of content. Twitter is mostly known for written content, Instagram provides visual-based content and so on. The combined presentation of these platforms makes your website more beautiful and engaging.
3. Provides social proof
A potential customer always looks out for social proof and reviews before buying any product. By embedding social media feeds on your website, you can provide social media proof to your visitors in one place and enhance their browsing experience. It also helps you to build a reputation in the market.  
Social proofs also help you win your potential customers' trust; people usually believe in public opinion and reviews before buying the product. They find these proofs genuine and authentic. So, eventually, by displaying social media feeds on your website, you increase your chances of getting sales.
4. Boosts User-generated content
Customers feel valued when you display their contents on your website. It motivates them to generate more content to remain a regular feature on the website. It also helps you gather some recognition, and as more people post content related to your business, it creates a buzz in the market. And by displaying reviews posted by your customers, you can generate a strong customer base. A customer will feel respected when you consider their review or display their feedback, and eventually, it also enhances your reputation.
5. Enhances search engine ranking
It is important to get a better search engine ranking to gather more audience for your business. A better search engine ranking increases your brand visibility, and whenever someone searches anything related to your business, the search engine will suggest your website.
Embedded social media feeds helps you to get a better ranking in the following ways:
It reduces bounce rate

: When people exit your website by visiting just a single page, that is, bounce rate, the increased bounce rate reduces your search engine ranking. Hence, social media feeds provide that element that decreases the bounce rate of your website.

Increases website traffic

: An engaging and interactive website always attracts people. Hence, people tend to visit that website more often, and with social media feeds, they remain engaged on the website. 
6. Strengthen social media presence
Social media following is often considered a measure to determine a brand's reputation in the market. By embedding social media feeds on your website, you create a link between your website and social media accounts. If a visitor is unaware of your social media presence, he can go through your social media handle, and he can even follow you there. 
A better social media presence helps you gather more audience for your business and boosts your reach beyond local boundaries. After all, It is very important to have a strong social media presence in today's world as it helps to gather some brand reputation. 
Summing it up 
Embedding social media feeds on the website is a smart marketing strategy that helps your business to grow and attain more customers. Many tools in the market are readily available that provide you the feature of embedding social media feeds directly on your website without any hassle. So, go ahead and use this smart strategy to take your business to the next level.