Great Marketing Tips to Consider for Your New Business
Lucky for you, this post is here to show you some of the best marketing techniques and considerations that can turn your new business successful in no time.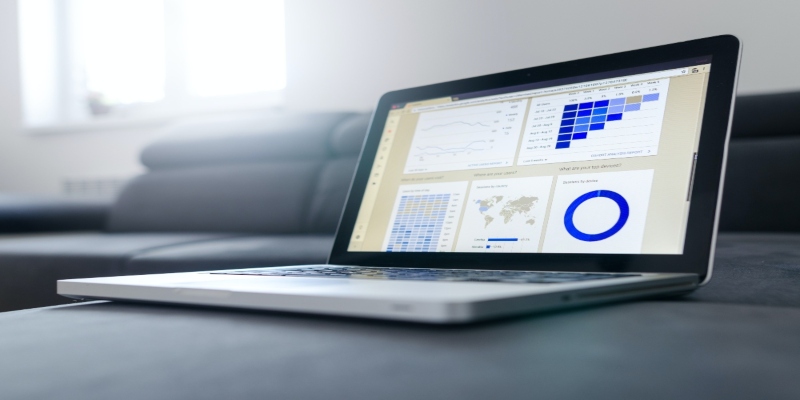 As the business world evolves, smart business owners are taking advantage of the countless marketing opportunities sprouting every day. However, if you've just opened a new business, you may feel stuck or confused while exploring all the marketing options available to you. Lucky for you, this post is here to show you some of the best marketing techniques and considerations that can turn your new business successful in no time.
Utilize incentives and giveaways
People love free gifts, and that's why large companies are always coming up with ways to gift their customers loyalty. You can give away meaningful items to increase goodwill, increase brand awareness and connect with your potential customers. Of course, you don't need to look for expensive items; you can use online e-books, t-shirts, pens, white papers and other similar items to promote your business effectively.
For instance, you can send nice-looking pens to potential clients, and tell them that they can receive a unique journal to complete the set if they accept a call. Similarly, you can ask your current customers to send you a referral in exchange for a certain discount, such as 13% off their next invoice. You can also use social media, and promote your products in groups where members are willing to try out your product for free, or get a discounted price in exchange for an honest review. Using incentives and giveaways is an excellent and easy way to attract more customers or clients to your new business.
Understand your unique selling proposition
Why do your customers come to you and not your competitors? You need to understand what makes your business unique; and increase your chances of winning them over. In other words, you need to identify your unique selling proposition (USP). When you understand what you do differently, you can convey the same to your prospects
Your USP may be your personalized service, or your exceptional communication skills. To understand your USP quickly, you can answer the following questions.
What special knowledge or skills do you possess?

What exactly do you love about your services and products?

Is there a particular reason why your customers prefer you to your competitors?

How exactly do your customers benefit by buying from you?
When you identify your USP, you should then use it to market yourself to other potential clients. Remember that although a great service or product can make your company grow, using differentiation to market yourself can give you an impressive competitive advantage.
Consider email marketing
Email marketing is a great way to expand your new business. You can send out discounts, or even just updates of new products or services that your company will be offering. This can attract more people to your company and increase your profits over time. Just make sure you get a great SMTP relay service if you're looking to send many emails to your prospects. With such a service, you won't need to have your own mail server. Working with an expert in email marketing will also be beneficial to ensure you are making the best decisions with each campaign.
Collaborate with other businesses
You can also partner up with other small businesses in your area with the aim of promoting each other. While you can use vendors and other similar businesses, you can also work with larger businesses in a complimentary industry that share a certain group of people with you.
To have a successful collaboration, you can offer package deals together. For instance, if you're a web developer, you can partner with a graphic designer to provide a full website design package. You can also set up a referral program where you send clients to each other and pay a 15% fee on the first booked project.
Always have an elevator pitch
According to a Microsoft Corp. study, adults are generally able to focus on something for eight seconds only. That's the average amount of time you have to grab someone's attention. If you want to achieve positive marketing results, you need to capture your prospects' attention within the shortest time possible, and that calls for a compelling elevator pitch.
When you know your prospects well, you'll have a minute or so to actually sell your product or service. You therefore need to take some time to come up with an incredible elevator pitch to increase your chances of attracting customers. If you're creating an elevator pitch for emails, you need to make sure it is clear and short; it should explain your business in a few words to get the point across instantly. You don't want to appear like a nuisance.
Create social media accounts for your business
Social media is only getting more popular among all age groups so it is important that your business is active on social media. By sharing content on your social media pages and engaging with your followers, you will be able to make a better impression on potential customers. It also attracts a larger number of customers because your followers are able to see your content and share it with their friends. This will help you gain more followers and can help your sales rise. Take advantage of your social media accounts by sharing any giveaways you may be having or any new updates or changes that your company may be experiencing. Sharing this with your customers will potentially entice them to do business with you. It will also show them if you have any new services that are coming out. Make sure to do sales periodically and to also share those on social media. More people will be aware of your sale and might stop by your store or order something online from your business.
Final Thoughts
There are many ways to market your new business today and this post has explained some of the most rewarding of them. If you want to make the most of your marketing efforts, start with these tips, and you may find yourself achieving your goals faster than you think.