3 Ways COVID Changed the Real Estate Market
COVID has influenced many markets for both buyers and sellers. Here is a quick look at some of the ways the pandemic has changed the Real Estate Market.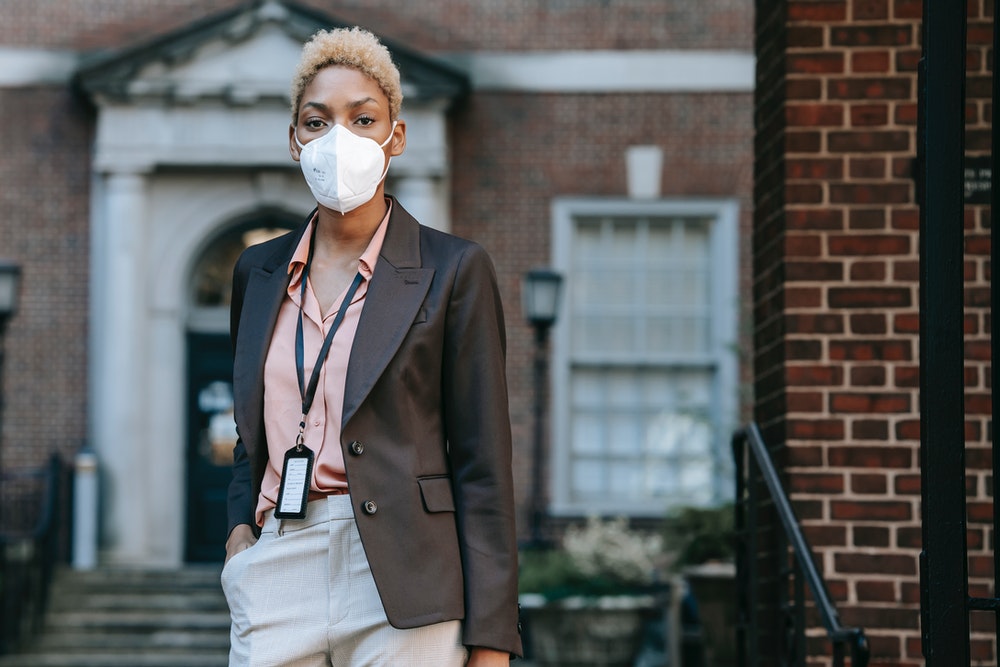 The coronavirus pandemic has changed nearly every facet of modern society. The ways in which people work, school, socialize, and relax have had to undergo modifications. The housing market hasn't escaped this reality. Real estate professionals are shifting the ways in which they market and sell homes. Many of these have been received well by both buyers and sellers alike. Take a look at three ways COVID changed the real estate market.
More Safety Precautions
Wearing masks and staying six feet apart has become commonplace in many settings. Home showings follow these guidelines as well. Another of the changes in real estate practices has occurred within open houses. Realtors are no longer allowing crowds to gather inside homes. They are being filtered through in order to maintain distance. In addition, real estate pros are now offering sanitary kits as welcome gifts. These may contain branded masks, hand sanitizer, and gloves. Some homeowners are requesting practices such as temperature checks and shoe coverings prior to entering the dwelling.
An innovative new practice we're seeing more of is that of self showing homes in Edmonton. This allows potential home buyers to register in advance to see a property. They can then arrive on the premises and receive a text with a code for entrance. Shoppers are able to view the inside on their own without the assistance of a real estate agent. It's quite convenient for everyone.
Virtual Options
More and more of the home buying process is occurring online. Many shoppers will start their search by way of viewing listings on real estate websites. Real estate apps are becoming more popular, offering ease of mobile use. Once shoppers are identified properties of interest, they can then engage in virtual tours through video calls. These cut down on a great deal of in-person interactions, allowing for business to be conducted in a completely safe manner. Digital tours also cut down on personal meetings with shoppers who may be more interested in looking than in buying. It's even become possible for parties to sign digital contracts in the days of COVID. Modern technology has truly broadened the possibilities in this unprecedented time.
Changing Markets
Due to the newly implemented lifestyles people have been forced into across the nation, real estate markets are seeing drastic shifts. In the spring, when things were uncertain, the demand for housing dropped. However, once the "new normal" of working and schooling from home set in and the economy began to rebound somewhat, people began to desire more from their homes than they did in the past. Many discovered they needed more private workspace. Others wanted added outdoor living area. Still, others were looking for a completely new location.
Many metropolitan city dwellers desired an escape from the crowds. Therefore, they looked to smaller cities and suburban areas. Even rural locations have begun to see a demand from those looking for more space at affordable prices. It has become a real sellers' market these days. People are discovering that this is actually a good time to sell their homes, as demand is high. Innovative practices such as the escalation clause are being used more frequently. This concept allows buyers' bids to be incrementally increased automatically on their behalf so as not to be outbid. Buyers are making added sacrifices in order to appeal to sellers in this competitive market. COVID is also affecting the way contracts are signed and legal issues are taken care of with more and more property attorneys utilizing legal practice management tools to make legal processes more efficient.
These are just three of the more common ways COVID has changed the real estate market. Because this "new normal" has shifted people's priorities in such dramatic ways, experts believe many of these patterns will remain even after the pandemic has passed.