Ways Your Business Can Prepare for Life After the Pandemic
In this article, you will learn how to access the pandemic's impact on your business, what to do to keep it afloat, and how to best position it for the post-COVID economy.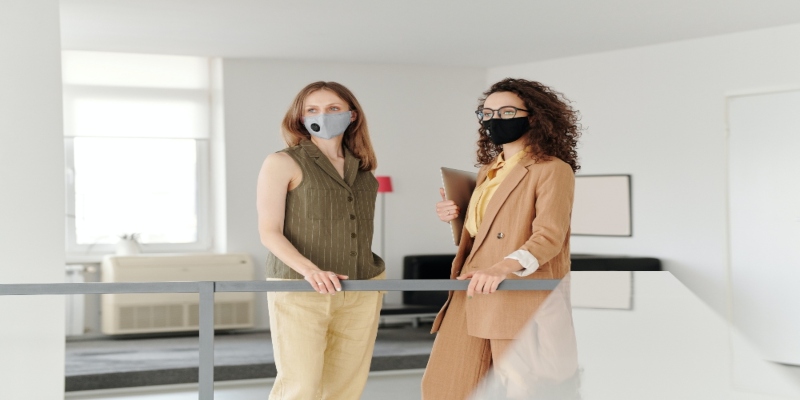 Most businesses across all sectors of the economy have felt the impact of COVID-19. Small businesses, from brick-and-mortar shops to online firms, are among the most affected by the pandemic. Business owners have been having a hard time trying to get around the challenges and adapt to the new norm. In this article, you will learn how to access the pandemic's impact on your business, what to do to keep it afloat, and how to best position it for the post-COVID economy.
Planning Tomorrow's Success Today
How do you prepare your business for tomorrow? I will bet that strategizing, planning, and budgeting is a great starting point. Start by assessing how the pandemic has impacted your business. That should be followed by getting a snapshot of where the business is currently, a process that helps you figure out what requires immediate attention. An assessment will also help you identify new opportunities presented by the pandemic.
After completing your assessment, you should create a plan on how you will address all the issues facing your business. This is typically a framework populated with action items. However, you should arrange the actions in order of priority and break the plan down into milestones. Budget for every adjustment that needs to be effected.
Project and Prepare Effectively
How will the economy and markets look like after COVID-19? To survive, you will have to forecast the future and map out a strategy for the post-pandemic economy. Will you focus on retaining your old clients or attracting new ones? How will your post-covid plan affect your budget?
When answering these questions, you should allow some room for flexibility, expecting to revise, project, and come up with new projections due to changing situations. Trying to envision what the future can possibly bring will help you come up with ideas on how to adapt to future situations.
Nature Self-Care and Company Culture
If you happen to have closed down your business, this is a great time to strengthen your business' intangible assets. Support your employees' mental health, nature, your business culture, and support your staff's well-being so that it's at its best after the pandemic.
This is also an opportunity to revisit your business' mission and goal statements and remind your personnel what makes your company stand out among its competitors. You can achieve this by sending them regular emails, Zoom calls, or chats. Come up with ways to draw your personnel together, be it through virtual social gatherings or socially-distanced reunions.
Model physical and mental self-care practices for your team. This would mean controlling anxiety by commencing a physical activity challenge in which all can participate, providing them with a n95 respirator mask, limiting exposure to news feeds or fixing a strict quitting time for remote work.
Prepare Appropriately
Well, preparing to thrive and survive in an unpredictable pandemic situation can be challenging. To overcome these challenges, you might have to forecast multiple scenarios and prepare yourself for each. What will the new normal be like? Create a list of all possible scenarios and try creating a recovery plan for each.
No one is for sure about what will happen after the pandemic or if we will ever go back to how life was before the pandemic. This is why it is important to make a few different plans in order to see if you can make your business work smoothly no matter what happens. Having a plan will also make you feel more confident about handling whatever is thrown your way when it comes to your business. Those who are prepared will be more likely to weather through any hardships due to the pandemic as well.
Invest in Digital Marketing
The stay-at-home orders have resulted in most people spending their time online. You should therefore consider marketing your products and services online. However, if your business is based on a conventional model, you should split up your budget with a share going into digital marketing.
Have an eCommerce and digital marketing strategy because the post-pandemic economy is likely to offer more online revenue creation opportunities. This is also a great time to renovate your physical store in preparation for restriction lifting. Post Covid-19, people are likely to ditch their smart devices to go shopping!
Open Up When Ready
You should not feel pressured to reopen immediately after the restrictions are lifted. You can take time to make sure that you are well prepared to offer your customers the best after reopening. Opening without proper preparation could result in you paying off employees without enough business revenue to justify the cost. If you feel like you are taking the necessary precautions to make you and your business a safe place to shop, make sure your customers know that you are open for business. Maybe create a post for your social media platforms to inform those who may not be sure if you are open or not. It is important that your business can weather through the pandemic and stay open in order to keep your employees from financial hardship and to keep food on your family's table. You can do this while still taking precautions for your business during this time.
Due to lifestyle changes caused by the pandemic, you might consider taking time to think about new products and services that customers may be interested in. Knowing what customers need or are looking for right now can help drive more people to your business.
Conclusion
To thrive and survive in the current economic world, you cannot make a definite plan. You have no idea how long this situation will last and whether more restrictions are underway. Who really knows how the post-covid-19 business world will look like for sure? Due to this phenomenon, you should make sure the plan is as flexible as possible. By acknowledging your concerns and strengths, planning for multiple scenarios, strengthening your team, taking advantage of CEBA, and working on your company culture, your business will be well prepared for the post-pandemic economy.