Marketing 101: 2021 Quick And Easy Tactics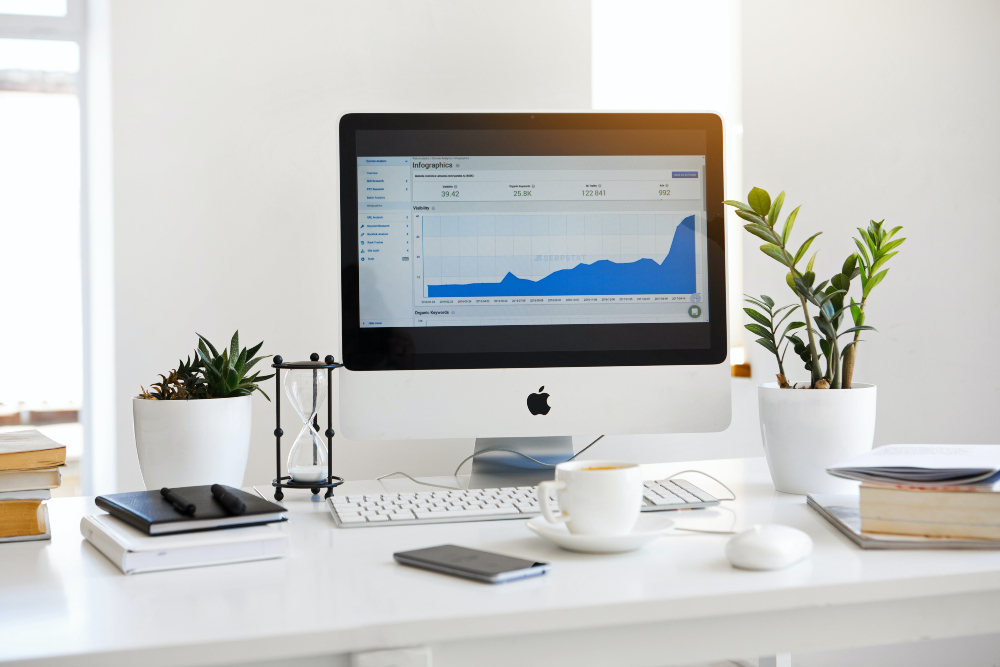 Whether you want to promote a business you've had for years or market your new business, it's essential to know how to get the word out to the right people. 
So, Marketing strategy is the guide that allows advertisers to select, prioritize, influence profitable customer action, plan and execute projects. The marketing strategy provides you and your team with the roadmap to complete well-planned projects that you will measure against a clearly defined objective. Not only does this process help you target the right audience with the right content and the right level of effort, but it helps you understand the impact that marketing projects have on your organization's growth.
What Are Marketing Goals?
Your marketing goal is a specific, measurable, aspirational, realistic, and
a time-bound metric that drives every marketing effort.
SMART stands for specific, measurable, aspirational, realistic, and time-bound:
Specific: Your goal must focus on one clearly defined metric.

Measurable: You must have a way to measure the content you publish against that metric.

Aspirational: Your goal must push you beyond the results your content will naturally or organically generate toward that metric.

Realistic: In the same breath, keep your aspiration in check with what you can complete with the resources that are (or will be) available to you.
Each year comes with innovations, technological tools, and methods to appeal to several demographics, so you've got to find the strategies that will work best for your company. Here are a few helpful tools that will help you get the right marketing message to your customers in 2021.
Remember To Do a SWOT Analysis
What Is A SWOT Analysis? A SWOT analysis helps you understand internal and external factors that can make or break your marketing goal's success. SWOT is an acronym that stands for strengths, weaknesses, opportunities, and threats. The SWOT analysis process is a brainstorming technique. It's designed to help you understand what might differentiate you from your competition and what resources you have to execute upon that opportunity. In the same breath, the SWOT framework helps you understand what might prevent you from seizing that opportunity. 
The four areas it encompasses are meant to help you explore internal and external factors: Internal (your resources) • Strengths • Weaknesses External (market, competition, etc.) • Opportunities • Threats
Enhance Your Social Media Presence
It's a good idea to boost your social media engagement and form an online community to grow your small business. Posting regularly on social media will let customers know about your business' "personality," so your followers will come to trust your brand. Find out which social media platforms your customers use the most, and make sure you're active there. You may want to set up multiple accounts on outlets like Facebook, YouTube, Linked In, Twitter, or Instagram, depending on your brand, so your customers can stay up to date on the latest changes in your business. You can also use social media to promote sales and debut new products.
Social media is also a great place to provide links for your company blog, bringing more traffic to your website. You can even post an excerpt from the blog to draw people in and get them interested in reading the rest of the blog entry. Be sure to request feedback from your followers as well by encouraging them to comment on your posts.
When you tag other brands and individuals on social media, you can attract more followers. Some people may already be affiliated with a brand or social media influencer you post and learn more about your business from your tag. This can boost your client base and give people a better idea of your brand identity.
Create a Google My Business Account
When you want to appeal to local customers, you can create a free Google My Business account. This listing allows your company to show up on Google Maps and in the local google Search section. When customers search for your business, they'll also see information about your company on the right side of the screen in a Knowledge Panel. Be sure your business profile has a high ranking on Google local search results by verifying your own company. You can do this in your Google My Business account. This immediately makes your business appear more credible to potential customers.
Use Hashtags
Hashtags are an excellent way to let people know about what your business has to offer. It's free to post include a hashtag in your social media posts, and you should post trending hashtags along with those specific to your business to make your company easier to find online. Ending your post with several relevant hashtags will make it easier for people to find your posts and connect with your business.
Don't Forget Local SEO
Google's algorithm is very beneficial when it comes to marketing a business. The algorithm is designed to provide the most current and accurate content for queries. Since local SEO doesn't require you to spend money, you should take advantage of this marketing tool as much as possible, especially if you have a small business. The algorithms on Google work the same way for businesses of any size, so this tool will allow your small company to compete with large corporations in terms of popularity.
Even though local SEO is free, it can be time-consuming. However, making an effort to ensure that you are part of Google's algorithms can pay off in the long run. Ensure that you add keywords specific to your website and blog and submit your business information to be listed in online directories. It's also a good idea to create a few blog posts specific to the city or state where your company is located. For instance, if you offer auto insurance in Montreal, have your marketing team write a few blogs about the average price of auto insurance in the area, attractions in the area customers can drive to, and ways to care for a vehicle to protect it from Montreal weather.
When it comes to effective marketing, you will have to consider your budget as well. The marketing tactics above can make a big difference in your company's reputation and sales objectives and are free to utilize. You'll likely have to take a little time to select the right keywords or come up with engaging social media posts, but you can spread the word about your products and services while using your company funds to keep your business running smoothly in 2021 and beyond.