Business Options That Will Make Your Startup Stand Out
Even so, there are several options that haven't been completely exhausted that you can depend on to stand out from the pack.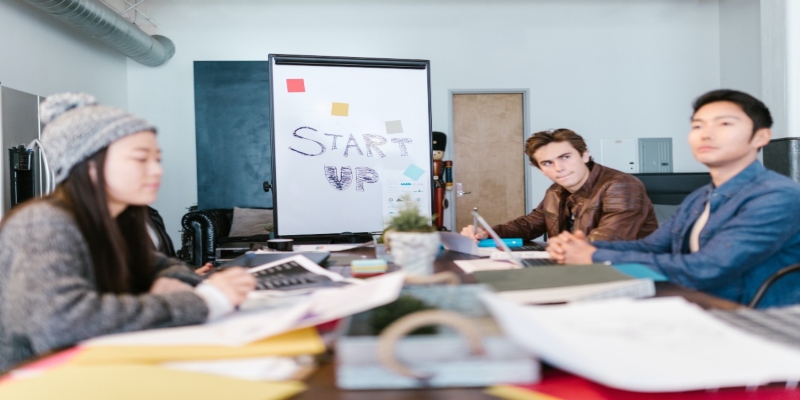 As the business environment becomes saturated with innovation, talent and competition, it's becoming increasingly difficult for business owners to make their startups stand out. Even so, there are several options that haven't been completely exhausted that you can depend on to stand out from the pack. They include the following:
Build a buzz around your unique customer experience through referrals and reviews
Many successful businesses swear by their swarm of loyal fans, and they always rely on it to put themselves apart in the industry. You need to focus on reviews and the rewarding word-of-mouth referrals as early as now. Your prospects will always rely on your business' reviews to decide whether or not to choose you. Actually, according to a Zendesk report, 88% of customers revealed that they were influenced by an online customer service review when they made the decision to buy.
It's simple. When your customers love something about you, they're very likely to tell their friends about it, thereby doing some marketing for you. Besides setting up different platforms for your customers to share their thoughts about your business, you need to focus on providing a matchless customer experience.
Study what other startups are doing
Chances are you're not the only business owner looking to differentiate yourself in the market. There are many other startups with access to great techniques and resources that are doing well in the market. Your job is to hunt them down and see what you can learn from them.
Are they offering better message on hold (MOH) services to their callers than you? If so, you need to look for an excellent on hold message provider to improve your customer care services and keep yourself from losing potential customers. Do they deliver better content than you because they're outsourcing content services? If so, then work on your content team or even outsource if you don't have the ability to train, or acquire the necessary resources.
By all means, work with competent analysts to help you study your competition and provide you a better insight into what you should be doing to stand out. If you do it well, you may even discover certain gaps in your competitors' offerings that you can fill and make a difference.
Focus more on the pricing and less on the price tag
Many businesses globally are successful because of their approach to pricing. Although pricing is one of the top factors that make businesses unique, it doesn't necessarily mean undercutting competitors. Instead, it means assessing your pricing structure while considering your target market and services, keeping in mind that customers usually associate a product's value with its price.
Your product or services' unique benefits are what make it stand out from the competing products. To be unique, you should focus on designing your prices on what your customers likely consider to be your product's worth. A value-based pricing strategy can put your business closer to what your audience is willing to pay while helping you understand what your customers want from your product. With this strategy, you can raise your prices above those set by your competitors, and signal to the market that your value is associated with your product's uniqueness.
Generate a unique message from your customers' input
If you want your startup to truly grow, you need to understand exactly what your customers need, and then use your findings to create a unique set of marketing messages for them. As you can imagine, this requires working with your end users as much as you can, which involves asking for recommendations and feedback often.
For instance, you can develop a mechanism that involves asking for feedback through follow-up emails. On top of that, you can ask your customers a few basic questions when they complete a transaction, such as what they think about your booking process, your service delivery, prices, and why they'd seek out your products or services again. The feedback you receive is critical, and you can use it to refine your products and services, and create a unique message to promote your brand's distinctiveness.
Conclusion
Clearly, it's essential for businesses to strive for uniqueness in this highly competitive era. While it's not easy to stand out, especially if you're just dipping your toes into your industry, these tips are here to provide you the right footing right from the outset.