How to Make the Most Out of Your Virtual Events
A few tips for hosting a great virtual conference event during these remote times.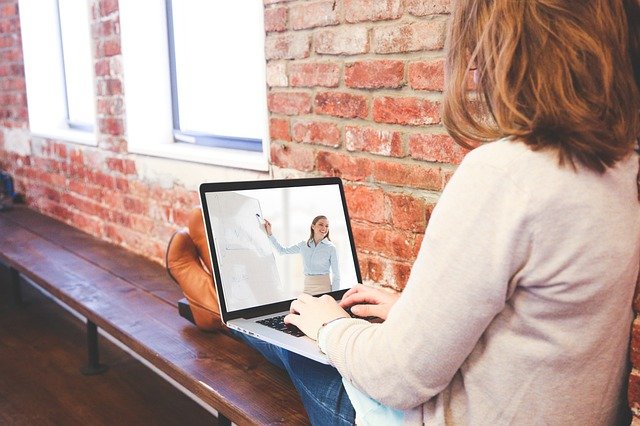 In-person conferences and meetings seem to be a thing of the past. Although the pandemic prompted the need to hold virtual events, they are likely to outlive the effects of the global disaster. Thanks to technology, business professionals can enjoy endless networking events by meeting virtually without spending hefty costs. If you are planning a virtual gathering, here's what you can do to ensure efficiency.
1.
Curate The Experience
Many creators are using virtual platforms to host meetings, so you need to think about how you can make yours unique. Curating the attendee experience helps you add value to the occasion. You can generate ticket add-ons like merchandise and send them to the attendees before the meeting commences. For example, if one of the speakers is an author, offer a signed copy of their book for the audience to purchase. Another effective strategy is to provide incentives for attending, like voucher codes for discounts on upcoming events or access to additional material.
2.
Incorporate Technology
Take advantage of the best virtual meeting platform and other technology to make your virtual event unique and exciting. Always go for a platform that allows you to be in complete control over your event and give attendees an incredible experience. For instance, if you are holding an art exhibition online, you could incorporate virtual reality to provide the audience a 3D tour of the collection. You can also use a leap motion controller for smooth conversions that conform to the speed of your speech. Whatever the event you are hosting, emulate the in-person experience as much as possible.
3.
Design an Event Management Plan
The power of a great marketing and event management plan can never be overlooked. When marketing an event, consider that this might be the attendee's first exposure to your event. Therefore, you should entice them to come to the occasion. Unlike in-person events, virtual events don't have a significant element of networking. This means that you can't make it your most effective selling point. In this case, you should prioritize great content. Invite keynote speakers and prepare well-tailored relevant topics. Know what the attendees want to see and provide a wide range of different topics and themes to appeal to the various attendees.
4.
Tailor The Meeting to Specific Devices
When creating virtual events, take the devices your audience will be using into consideration. If most are using computers or mobile devices, tailor the content to suit them. For instance, virtual platforms like zoom have limited spaces for showing the attendees' faces at a time on mobiles. However, the same platform can display over 20 screens when used on a desktop. This makes the interaction more natural.
5.
Workaround A Niche
When you specify the niche of your virtual event, it's likely to be more beneficial to the attendees. Avoid making a broad theme, such as digital marketing, because it doesn't stipulate what the attendees will gather from the experience. In this case, they might be less likely to engage. However, something like "digital marketing for the medical world" leaves a better impression. Instead, talk to your target audience to find your angle and settle on the topics they would like covered. Consider setting up polls on social media or inviting followers to send you suggestions in exchange for a coupon or discount code.
6.
Make Them Accessible and Inclusive
Although in-person events offer many benefits, virtual occasions carry the day because they are more accessible and inclusive. For example, if an attendee drifts because of disturbances or responsibilities at home, you can immediately make the available content on-demand. If your event was private, you could share the content with others. You may also make snippets of the sessions as a marketing strategy for your next event.
7.
Hold A Run-Through
Whether you are hosting a workshop with many presenters or an online conference for your delegation, consider holding a mock event to iron out any technical issues. It will also help to strengthen group dynamics. Encourage the presenters to familiarize themselves with the platform at hand. Although you might be an experienced public speaker, always practice your presentation to ensure everything runs smoothly on the D-day.
Virtual events have as many options as in-personal gatherings, but they require more detailed planning. Ensure you are familiar with the platform you use and the presentation format, and the content. Don't forget to harness the power of personalized experiences in high-quality hosting.