How Can You Get Ready For A Market Crash?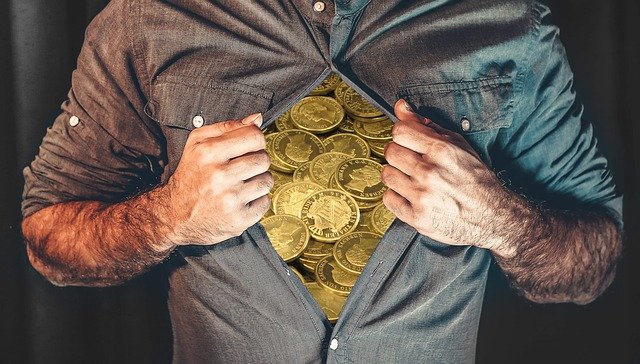 As an investor, you quickly learn there are several things you have to be aware of. You cannot simply think about trade setups and identify the next big thing. The stock market can crash at any point in time. When this happens, those who are not prepared end up losing a lot of money. Those who are prepared survive to trade again.
If you want to be protected, you need to always be ready for a potential market crash. The key to getting this done is highlighted through the steps mentioned below.
Diversify Your Investments
This is by far the most important thing you have to do when it comes to protecting your assets from bear markets. Based on risk tolerance and your age, a part of the retirement savings should be kept in ETFs, stock mutual funds, and individual stocks. But, if there are signs of a crisis coming, a large part of your money should be put into something safer.
You can now invest in several options. They all have different risk levels. But, you can always diversify in options like stocks, cash, bonds, derivatives, annuities, precious metals, and real estate.
Cash As A Security Option
If the market is particularly unpredictable, you can always move towards cash equivalents and actual cash. This is always something that works if you do it before a stock markets crash. You have to get out fast but this is only possible when you are prepared for it.
Use Guaranteed Investments
Most of your savings should not be kept in guaranteed investments. This is because they are not good when it comes to payoffs. However, a part of your investment budget can be kept in these in order to protect your assets when markets fall. Treasury securities, for instance, are great options to consider.
When you invest for a long time, indexed or fixed annuities will offer even better returns than the standard treasury bonds. If possible, you can even go for corporate bonds.
Hedge Bets
When you expect the market to crash, you should see it as an opportunity to make some money. This is possible in different ways. The best option for you does depend on how much time you have available and risk tolerance.
As an example, when you own stock you believe will fall, sell stocks short. Then, buy back as you see you are close to the bottom of how low the value can get. It is easy to do this when you actually own the stock. As the market moves in a negative way, shares can be delivered to the broker. The difference is paid in cash. Alternatively, you can use put options.
Final Thoughts
The 4 tips mentioned above are very useful when you want to get ready for a potential stock market crash. However, in order to implement them, you do need discipline. Many beginners become overwhelmed whenever problems appear. This is why it is always a good idea to act as if a stock market crash can appear at any point in time. You are thus automatically protected.