Finance Tips For Student Entrepreneurs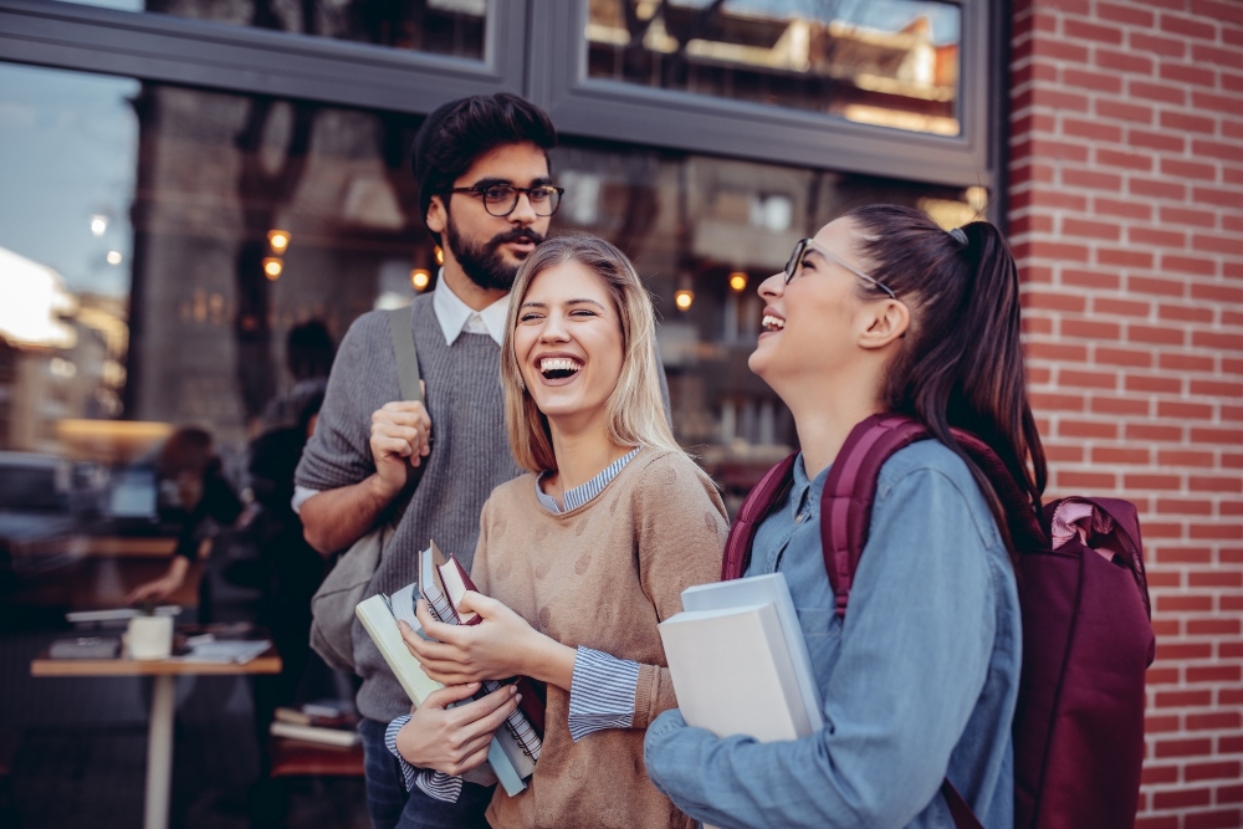 College students are at risk of accumulating debt from personal expenses and financial assistance programs they may have elected to use. In fact, according to the Federal Reserve, Americans owed over $1.7 trillion in student debt in the third quarter of 2020. That marks an increase of roughly 4% compared to the third quarter of 2019. To help minimize your risk of debt while pursuing your college degree, and save money for future business endeavors, read on further as we discuss six simple but powerful financial tips:
Apply for a Student Credit Card to Build Credit
Student credit cards often come with little to no interest and other perks, such as cash back on purchases. It's also a good way to establish a credit history and obtain a credit score. With a student credit card, you can start to create a credit profile. When you apply for a student credit card, you also set up an account to track your FICO credit score. This is where you'll monitor anything that's credit-related, including your score, existing accounts, and recent transactions. If, for some reason, you accumulate debt and fall behind on payments, consult a debt consolidation expert, such as Alleviate Financial, to help put you back on track.
Building credit at a young age is important for those who want to start their own business early in life. Having a strong credit score and establishing yourself as reliable with credit will allow you to qualify for loans when you're young so start your business. 
Look Into A Second Job
Being a student and an entrepreneur is enough work on its own, but a good way to make some extra money to put towards your start-up business is by looking into some high-paying jobs. You can find one in any field you're interested in, and many allow for flexibility in schedule, letting you make extra cash when you need it, and focus on school or your new business ventures at your own discretion. You don't ever want to run into the problem of not having the amount of money you need to let your business thrive.
Be a Budgeting Master
Between college tuition and the cost of living, you'll have multiple recurring expenses to juggle around every month. How well you manage this list of expenses will have a direct impact on your financial health. Split your expenses into easy-to-understand chunks or categories – rent, food, transportation, utilities, etcetera. Next, allocate an exact dollar amount for each category, making sure that the sum of all expenses does not go beyond your monthly budget. Use budgeting apps to simplify the process. These tools also allow you to automate payments for recurring expenses, such as utilities and the internet. 
Creating a strong budget for yourself can also teach you how to manage the finances of a business. The more responsible you are with your personal finances, the more savings and experience you will have when it's time to manage your own business finances, and the less likely you will be to make financial mistakes. 
Apply for Free Money
Scholarships and grants are essentially free money for qualifying students. Platforms, like Scholarships.com, make it easier for you to find scholarship opportunities that best suit your academic profile. While you won't get approved for every scholarship, there are thousands of active scholarship programs at any given time, which significantly increase your chances of getting approved for one. For grant applications, request a FAFSA form from your school. You are allowed to apply for FAFSA, or free application for federal student aid, once every year. Keep in mind, however, that some grants require future repayment. However, some types of grants, including the Pell grant, do not require repayment.
Invest Your Extra Money
Rather than use it for parties or outings, use your extra money to make more. Investing is a powerful tool for wealth-building at any age, yet perhaps even more so when you start early. College students have the advantage of time on their side. Pick a few growth or dividend stocks to invest in and let your capital grow uninterrupted. Platforms, like Robinhood, make it easy for you to set up an investment account. What's more is that these platforms offer commission-free trading, which means you don't have to pay to execute your order to buy stocks.
Most of you young entrepreneurs are probably already investing your money as you see fit. It's important to strike a balance and diversify your investment portfolio in case a financial endeavor doesn't work out the way you thought. 
Take Advantage of Student Discounts
A myriad of retail brands and service businesses offer special rates for college and university students. In most cases, all you have to do is provide your .edu email address when you sign up for an online store account. Discounts usually range between 10 to 40% off purchases plus free shipping and other perks. This is an easy way to save on your clothing, groceries, and subscription services. You can save hundreds of dollars per year, depending on how often you shop online.
Protect Your Financial Information
Based on a Javelin Strategy and Research report, more than 16 million Americans were victimized by identity fraud in 2017 alone. As a college student, you probably have other priorities in mind, such as school and social life, and are less likely to care about your personal and financial data. This carefree attitude when it comes to your finances puts you at higher risk of identity theft and fraud. Protect your financial data by signing up for credit monitoring services and regularly checking your bank account's transaction history.
As a college student, building your credit profile and minimizing your debt can set you up for a more stable future. This enables you to pursue desired work opportunities post-graduation without having to compromise in order to pay for looming student debt. These tips can even help you on your way to starting your own business.