5-Point Checklist for Picking a Virtual Office in UK
That includes evaluating location, flexibility, price, technology, and other amenities to get the best features for the price you're paying, so weigh in your priorities and rent your new office space today!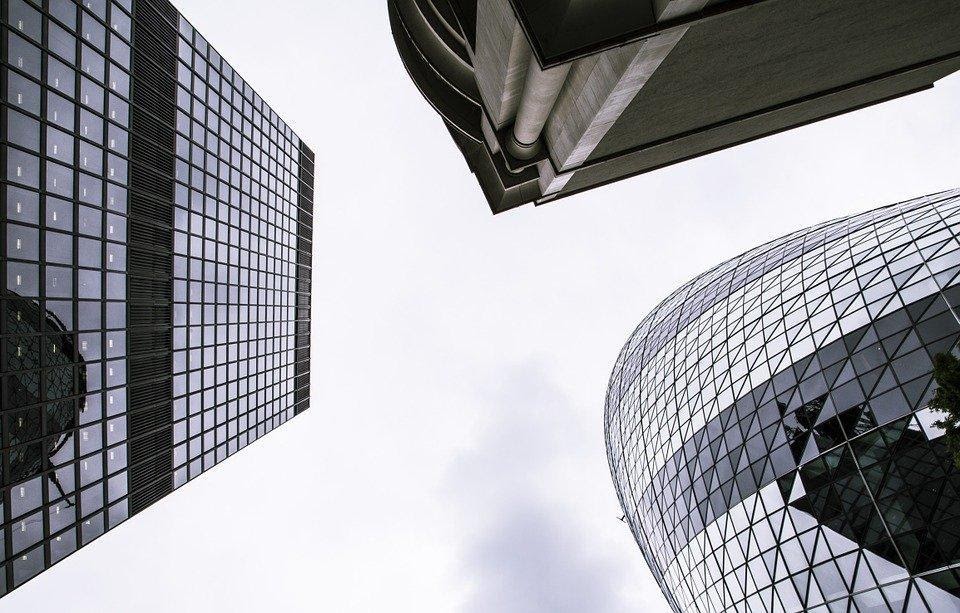 With the arrival of advanced technology came many other perks for all beginners in the business world. Picking out an office in the UK has never been more challenging than today, with more small businesses opening their doors to potential customers.
Furthermore, getting office space can be an expense many young entrepreneurs can't afford, which is the main obstacle for anyone wanting to start a business. That's why it's crucial to stay innovative and ahead of your competition, even from the starting days.
If you're thinking about starting a business, consider getting a virtual office to start on the right foot.
What Are Virtual Offices?
Virtual offices are the perfect solution for everyone just starting to lift their business off the ground. By picking out a virtual office, fresh business owners can take advantage of all office perks without the hefty expenses. What are virtual offices?
Virtual offices are flexible renting spaces with numerous services such as mail scanning and forwarding, providing a virtual assistant, or even lending meeting room space. Unlike the common belief, virtual spaces exist in real life and are brick and mortar buildings, but they aren't typical offices where you come to work every day.
You'll probably share this space with several other businesses also renting a virtual office, getting a trusted virtual office address in London is crucial for every starting business.
How to Choose the Best Virtual Office
Since there are more virtual offices nowadays, there are several factors you need to consider before making a final decision.
Location
Location plays a crucial role in the success of the business. When choosing a virtual office location, look around what kind of companies are in the surrounding area. You'll want to stick to the location known for your type of business to increase traffic.
Additionally, make sure the location is well connected by roads and bus lines to provide your clients with maximum accessibility. Besides, you'll probably visit this location from time to time, so it'll be convenient if it isn't too far away from your residential area.
Flexibility
Flexibility is a critical factor every virtual office space should provide. As their entire purpose is to provide a more personalized, efficient, and flexible approach to your business, don't settle for anything less.
Expect your business to go through some significant changes in the first years, so your virtual office should be able to follow those steps. Upgrading and downgrading all services is a must for every business owner, depending on how well your business functions, so pay attention to how flexible the virtual offices are.
Price
Price is a sensitive topic for everyone, especially for young entrepreneurs. Although virtual offices are much cheaper than renting a business space, you'll still need to pay close attention to how much you're spending. Carefully consider other factors, including location, flexibility, and all other virtual office features, and weigh what's your top priority.
Getting the cheapest package doesn't mean you'll get only the minimum, just like getting the most expensive one doesn't guarantee you success. Various virtual office spaces offer different features, so find the one that suits both your needs and budget.
Technology
The virtual office serves its purpose only if it's appropriately equipped with advanced technology. Every office needs to have some basic devices to complete everyday paperwork and tasks, especially virtual ones.
Consider whether the virtual office is well-equipped with all the necessary tools such as fax, printing, copying, scanning machine, high-speed Wi-Fi connection, landline phones, and virtual assistants. Without these, you'll barely get any purpose for a virtual office.
Additionally, get some information on whether the building owners are regularly upgrading their equipment. As technology changes fast, you don't want to be stuck with old, slow, and outdated devices.
Amenities
Finally, other amenities can also influence your final decision. Even if you're currently renting a virtual office only for the physical address, maybe you'll find these amenities useful once your business kicks off or sometime in the future.
Many virtual offices have meeting rooms available for all business owners. It can be useful once you gain a customer base and need a professional but inexpensive place to decide on important things. Some virtual offices also possess projectors, whiteboards, and various other items that can come in handy during meetings.
Conclusion
To sum everything up, virtual offices are rapidly gaining popularity, especially among smaller local businesses and young business owners. With more virtual offices opening their doors to potential customers, it's essential to consider several factors to decide on a perfect virtual office.