5 Great Gifts for Dad
A few of the best gifts for dad.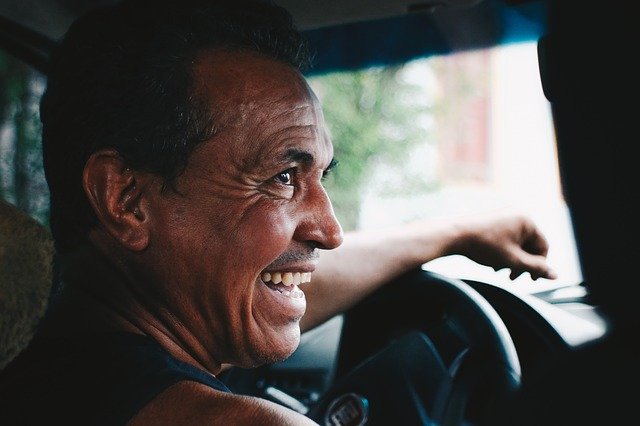 Father's Day is the perfect time to show the dad in your life how important he is to you. To make sure the gift is well received, consider Dad's interests and hobbies to help you narrow down your options and find a present he'll love. A gift that is both stylish and functional can make Dad's day as well. To ensure Father's Day is extra special this year here are five great gifts you can purchase to make Dad's day one to remember.
1. Update the Bedroom
If you want to purchase an original gift for your husband or partner, look for the best adjustable bed online or at your local furniture store. An adjustable bed allows your partner to customize his side of the bed to make it warmer or cooler. He can also change the firmness of the mattress to support his joints and get a good night's sleep. This gift is also great if you want to give Dad a present he may not be expecting. If your father has been suffering from health issues or is complaining about joint and muscle pain, an adjustable bed is a thoughtful gift.
2. Man Cave Starter Kit
Most men love to have a place in their home that they can call their own. You can help the dad in your life make his man cave more attractive by presenting him with artwork, a box of high-quality cigars, or a piece of furniture like a comfortable armchair or bean bag. Giving Dad decorative accents that match his tastes and interests will make the man cave one of a kind. Dad will remember your thoughtfulness every time he relaxes in his man cave.
3. Gourmet Grilling Equipment
If Dad loves manning the grill, you can upgrade his grill or the equipment he uses to prepare meals for the family. Grills that also come with a flat surface to create a delicious outdoor breakfast if Dad loves being outdoors at all times of the day. Grills that allow you to easily adjust the temperature or cook food in various compartments can also make meal prep more fun. If Dad already has a fancy grill, you can make his Father's Day complete with grilling accessories like tongs and spatulas, heat-resistant gloves, and a monogrammed apron.
4. Grooming Kit
If the dad in your life loves looking his best, you can purchase a grooming kit for him with a variety of quality skincare and shaving products. Shaving cream with skin conditioners and essential oils that will soothe his skin and create a more pleasurable shaving experience, along with high-quality razors and fragrant aftershave make great gifts. You can also include products for a skincare regimen in the grooming kit. Facial cleanser, toner, and moisturizer are all important parts of skincare and Dad needs to pamper himself from time to time to look and feel his best. You can even include small bottles of his favorite cologne to complete the gift.
5. The Gift of an Experience
Giving your Dad an experience for Father's Day will be memorable and significant. If he's a sports fan, you can purchase tickets to a local game so he can watch his favorite team play. If Dad's favorite artist is coming to town or a nearby city, you can get tickets for the concert or get backstage passes to give him an experience he'll never forget. Or, plan a day trip with activities that include taking a nature walk, visiting a local museum, or dining on the rooftop of a popular restaurant in the area. Customize the day by planning events that Dad enjoys and be sure to take lots of pictures so you and your family can remember the day fondly. Some people prefer experiences over material things, and if this describes your Dad, he'll love the fact that you planned such a fun-filled Father's Day for him.
These are just a few of the gifts you can give Dad to show your love and appreciation. When you give gifts that Dad will use often, he'll constantly be reminded of how much you value him. The present you give this year for Father's Day can also inspire you to buy Dad similar gifts on upcoming holidays that will make his life easier.