How to Manage Employees in a Remote Job
A few tips for managing employees digitally.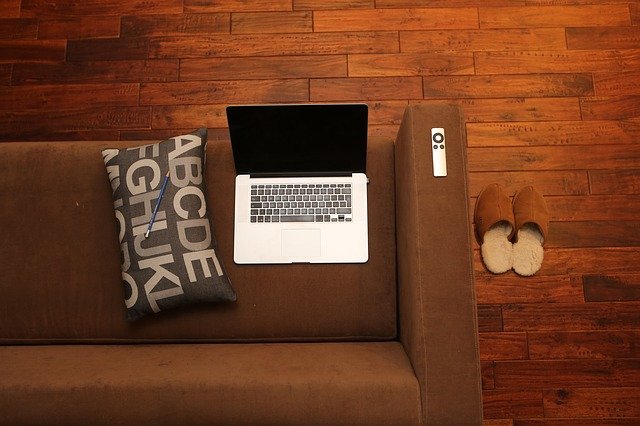 Effectively managing remote employees can require a huge adjustment on your part, especially if you're interested in managing in a traditional fashion. Leaders in business are accustomed to tracking employee productivity by visible activity and the time and worker spends at their desk. However, telecommuting is become much more common, especially due to the pandemic. While there are some benefits to working from home, managers will have to make significant changes to provide proper leadership.
Organizing Training and Meetings
To successfully lead a remote team, managers may find that they need to come up with a system to hold team members accountable without micromanaging. This may require the use of online training software and scheduling tools to ensure workers are completing tasks in a timely manner. The training software is also a convenient way to introduce new products and services to your team members in real-time without requiring employees to come to the office in person.
Virtual meeting software is also an effective way to keep employees informed about new company policies and procedures. The meetings also allow team members to express any concerns or questions they have, and you can set aside time during the meeting to congratulate employees for a job well done.
Empathize with the Challenge of Teleworking
Usually, there are three main obstacles managers are faced with which it comes to managing remote workers:
Limited face time with supervisors and employees
Humans are naturally social in nature, so in-person interaction is integral to our daily communication. This includes face-to-face communication with coworkers. In addition to speaking to colleagues in person, body language is also used as a way to convey messages in the workplace. Working remotely makes it difficult to tell what a colleague is truly trying to convey, especially if the media is over the phone.
Communication Breakdowns 
When working virtually, managers can't peek over their cubicles or walk down the hall to see if an employee or team member is around to ask a question. Managers also can't monitor workers and ensure they are completing important tasks or provide immediate assistance with an issue. Additionally, even though emails and text messages are convenient ways to communicate, remote workers may ignore these messages or take their time responding. This can slow down the progress of the team as a whole and cause important deadlines to be pushed back. Again, the nuances that people can easily pick up on in-person are often lost when speaking on the phone or via video or email. Some of the phrases and words that people would use when in the same office space with each other could come across as too brash in virtual or remote settings.
Distractions
When an employee is working from home, they are more likely to be distracted by family and household tasks. You may hear a small child in the background during meetings. Some workers have to do laundry or prepare meals while on conference calls which means they may not be as focused as they need to be while you're discussing important information. It's important for managers to exercise patience in these matters, especially for employees who are committed to doing their best.
Make Your Expectations Clear
To ensure your remote team is as productive as possible, you'll have to establish some standards. These guidelines may be slightly different from what you would require in a conventional office setting.
For instance, you can implement a company-wide policy that requires the team to answer all customer emails for the day by the close of business. Or, you can provide a specific block of time when everyone in the company has to be available for phone calls. Doing your best to give everyone realistic timelines and making your office hours known can make it easier for colleagues to get more work done during the day.
Identify and Offer the Correct Tools
To ensure that your remote management efforts are received well, you should assess the state of the company and determine which tools are necessary for productivity in a teleworking environment. For instance, remote employees may need company stationery and mail supplements, presentation templates for virtual presentations, a corporate credit card, or policy manuals to do their jobs and purchase the necessary materials for efficiency and productivity.
These are just a few of the ways that you can make sure your remote employees feel valued and are able to get more accomplished during the day. Checking in with your team often can also inspire you to come up with one-of-a-kind ways that you can contribute to the success of your business during this unprecedented time.