How These Easy Certifications Can Change Your Life
A few certifications you can get to help boost your resume or make some extra cash.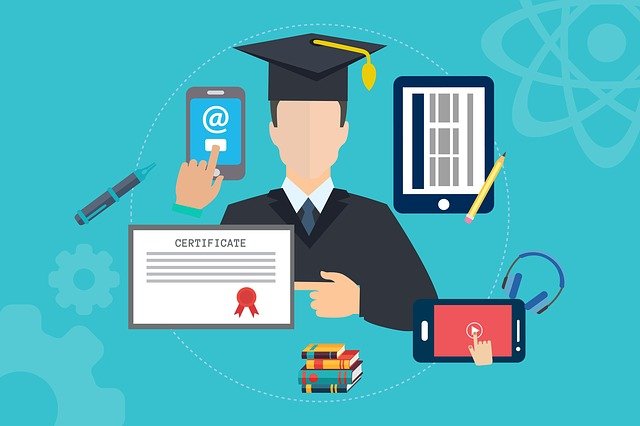 Whether you are a student looking to bolster your skillset or an expert looking for a promotion, you might need an online certification. There is a slight difference between online certifications and regular online classes. Most of them don't need any prerequisite knowledge and skills, so you can take as many of them as you wish. Here is how these easy certifications can make a positive impact on your life.
Real Estate Certification
The real estate industry is doing great in the US right now. Things are finally going back to normal, and the economy is stabilizing.
In the past few months, many people have started showing interest in buying homes and other landed properties. There is money to be made, but you first need to take some online real estate training courses.
A vast range of companies offer real estate courses, but you need to go for the best. Whether you want to be a real estate agent or to join an agency in the same field, there are reputable courses you could use.
Supervision Skills Certification
Did you know that you can go places with certification supervision skills? You could use websites like Alison to bolster your supervision skills and become an expert in your field.
You will get a chance to learn from experienced and experts. Whether you are commencing your career as a manager, there is always room for growth.
In less than one week, you will cover a vast range of topics to make you one of the best managers in the world. You will have the right skills to handle some of the trickiest situations in your career.
Inbound Marketing Certification
HubSpot is one of the best places to be if you would like to get Inbound Marketing Certification. You will cover things like social media, content marketing, and growth-driven design. The good thing is that the course is not so involving, so you can do it in the evening when less busy.
Inbound marketing certification has become popular these days. If you search the internet, you will find many websites offering the course. Some of these sites are good, but some are trying to make money from uninformed individuals.
When you choose HubSpot, you will attend a total of eleven lessons and you will be equipped with a lot of skills.
Advanced Google Analytics Certification
If your job involves using Google Analytics, then this certification might suit you. Search the internet, and you will find a vast range of sites offering advanced Google Analytics certifications.
There are options for advanced and beginners in Google Analytics. There is also an option set aside for power users. These are individuals with sophisticated experience in Google analytics.
Once you are done with your course, you will know how to analyze website traffic and come up with better ways to grow your online audience.
Suppose you are not into Google Analytics, you can find other certifications in the tools you use.
FEMA Certifications
FEMA is an acronym for Federal Emergency Management Agency. It provides a plethora of free courses to individuals with emergency management responsibilities in the modern workplace. If that is what you do as a career, then you need FEMA certifications.
Emergencies have become quite common these days, and if you must handle them as part of your job, you need some training.
To get a chance for this certification, you must create a FEMA student identification number, also known as SID. It is a simple process that helps FEMA prevent identity theft as you pursue your course.
Closing Thoughts
The certifications mentioned above can change your life and help you achieve success in your career. Most of them are free courses, and you can attend them during your free time to augment the skills you already have.
However, as demand for online courses increases, many websites have started to provide them. The problem is, they do not have the right resources to pass the necessary skills to their learners. In that case, you will waste time pursuing such courses without gaining the right knowledge.
Before you choose a course, do your research to determine the best websites available. Note that you can enroll and complete more than one course at the same time since most of them are straightforward.