Artist Coach: 5 Reasons Every Artist Needs One
You can climb the ladder of success in any field with the right guidance and help, whether it's arts or sports. There are many benefits of having an artist coach. That said, choosing the right artist coach is also crucial. It's better not to hire an artist coach based on the price point and how famous they are. Converse with them to see if their thought process, interests, and values align with yours.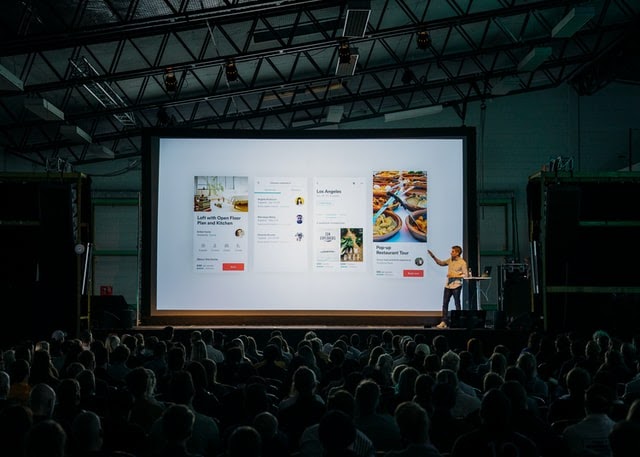 Learning plays a crucial role in the success of any individual. Whether you are an athlete or an artist, it's essential to develop a skill set to stand out from competitors. One of the best ways to learn any skill is to have a professional guiding you throughout. While it's usual for athletes and sports enthusiasts to have an experienced coach in their team, artist coach is a relatively newer concept, but it's growing in popularity. 
Artist coaches are former artists, curators, and art gallery owners who have years of art expertise. Most artists, mainly the budding ones, hire an artist coach to acquire that knowledge and develop several other useful skills to survive in the art industry. Artist coaches not only help people become better artists but also mold them into better individuals. Here is a list of five reasons why every artist needs an artist coach.
Helps in Selling Art
One of the biggest challenges many artists face is, selling their artwork. The significance of sales for an artist is not to solely make money but to gain recognition for their artwork. To establish yourself as an artist, you need people to witness your work in the first place. That's where an artist coach can help because, as mentioned above, most artist coaches are also former artists, curators, and people who run art galleries. There is no better individual than them who can guide you in the right direction to make more sales. They help you attract more eyeballs and generate sales through a proper plan of action. That includes new and effective ways of approaching art galleries to showcase your artwork, audience interaction, etc.
Hon Your Skills
Becoming a better artist requires the ability to create art with utmost truthfulness and honesty. Having an artist coach by your side helps learn the true essence of creative thinking. If making a career and earning money from creating art aren't your only reasons to be in the art industry, then having a former artist as your artist coach will benefit you in several ways. A good piece of artwork is a combination of creativity and technique. Learn and practice various art techniques from renowned artists and level up your art game.
Personal expression and perception also play a crucial role in creating art. After all, art is nothing but a visual representation of one's imagination and perception. Discussions and workshops with artist coaches can help you become aware of your expression and how you perceive your surroundings. It is one of the crucial steps for budding artists.
Better Resources
Here's another area where having an artist coach helps immensely. Networking is crucial to make it in the art industry. However, most artists may not have contacts or do not know how to approach art galleries, curators, publishers, etc. People teaching art have been in the industry for a while and know people working in it. Besides, your artist coach themselves may have been a curator or ran an art gallery in the past. Alongside creative training, learning sales, and online art marketing tactics, you also have better resources working with an artist coach. They may even help you get in touch with some industry pioneers. You can be a part of the art community, which is crucial to get more recognition and upgrade your creative skills.
Constructive and Honest Feedback
Feedback, mainly from experts, helps an individual get better at their craft. Artist coaches have revealed that some of the artists they mentored have mentioned the brutal atmosphere present in most art schools. Most artists view professional courses and art schools as one of the best ways to learn the art. While that's true, the environment where students (artists) receive feedback in a domineering manner may affect them psychologically. 
Having someone to provide constructive but honest feedback will help you realize the problematic areas and focus on overcoming them. Moreover, an artists coach will also provide constructive feedback about your website, online visibility, marketing techniques, etc., apart from the artwork. Most coaches help their clients by repairing the damage done by negative and hurtful criticism, whether from the audience online or from industry professionals.
Develop Other Useful Skills
Artists are individuals with many talents. However, not every individual will have the same skillset. Apart from mastering the skill of creating art, one should also possess skills like public speaking, creative writing, etc. The ability to convey the artwork in various contexts and tell their stories is crucial for artists to attract eyeballs to their work. Many coaches emphasize imparting such skills to emerging artists who are not confident enough to speak about their art in public. Creative writing helps artists in writing better emails to galleries and grant-writing as well. Therefore, the need to learn and master other skills to grow as an artist is significant. You can develop such skills with the professional guidance of an artist coach.