5 Classy Outfits For Your Beach Vacation
Next time, whenever you plan a beach vacation, don't forget to carry these outfits along with you. If you do, you'll surely make the most of your vacation and garner oodles of likes on your social handles. You can thank us later for the same. Happy beach vacation!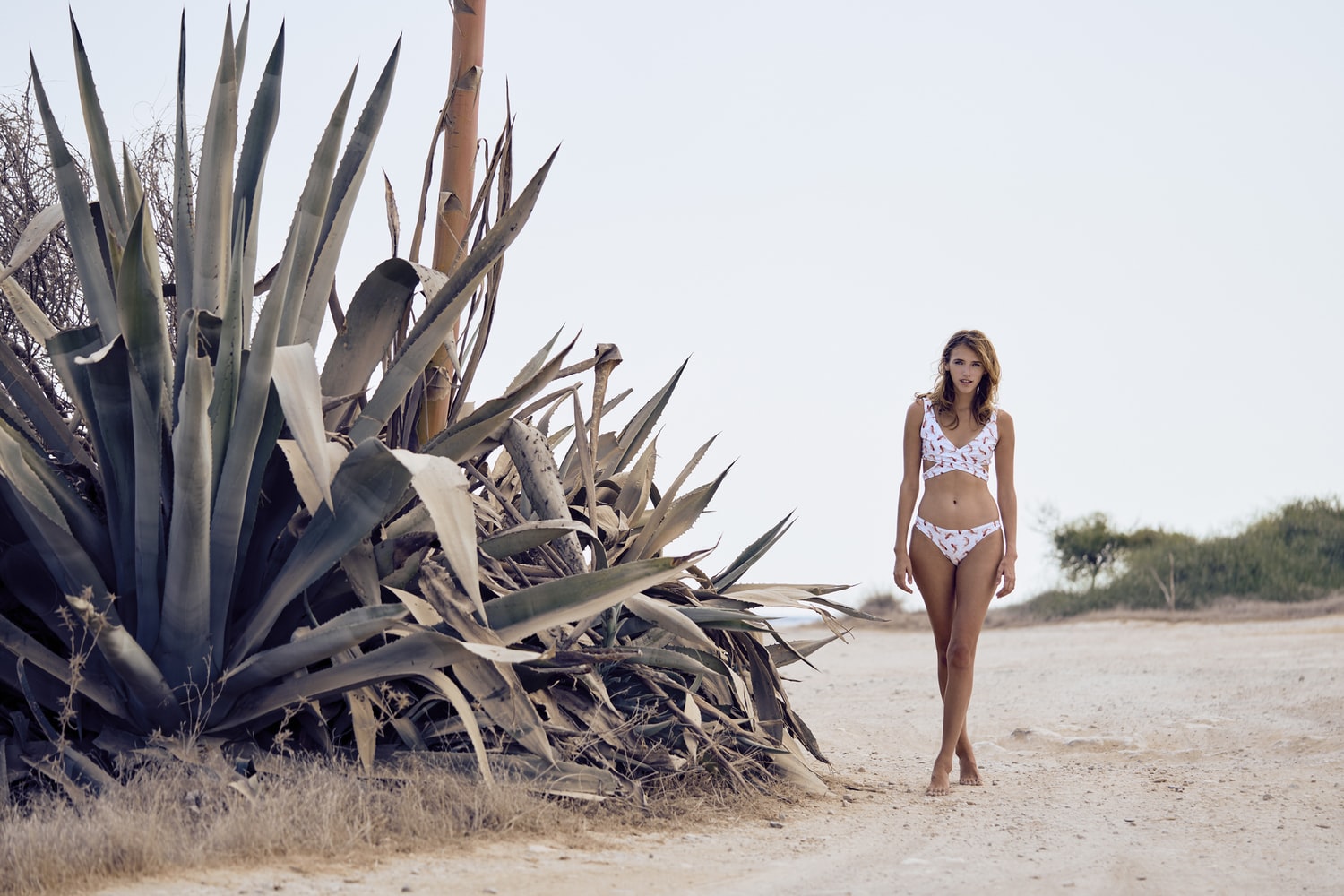 When it comes to packing beach outfits for your vacay, you'll be inundated with endless options. Isn't that true? To help you in narrowing down the options, I've come up with this amazing blog post, which will educate you on the sassy outfits that you must pack for your trip. Keep in mind that choosing the right outfit will help you oh-so-stylish in all your beach pictures. So, let's explore the best beach attires to overcome the #KyaPehnu moments 🙂
#1 Boho outfit
Nothing could be sexier than a bikini when heading out to a beach but if you want to up your style game, you can pair it with a floral beach cover-up, a fedora hat, and some light beaded accessories to bring the boho look. To create a cohesive beach look, make sure the floral pattern of the cover-up matches with your bikini.
#2 A button-down, striped shorts and t-shirtdress
For chilling on beaches like Goa, it's considered wise to have some t-shirts, striped shorts and a button-down to layer lightly. This combination is a complete dress code for Goa beach vacay moments.
 #3 A Jumpsuit
Packing a jumpsuit for your beach holidays won't be a bad decision at all. In fact, when the mercury drops and the sun goes down, you can enjoy the breeze by pairing your jumpsuit with platform sneakers. This popular outfit has been in trend for over 5 years and has been cherished by girls and women of all ages.
 #4 A long maxi skirt
Another sassy outfit for beach vacay is a long maxi skirt which you can pair it with a tank top or your bathing suit. Many celebs across the world have been spotted pulling off this look. This versatile outfit can be paired in many combinations. For instance, you can wear a long maxi skirt with crop tops, shirts, spaghetti strap top, sports bra, and many more. This may be one of the reasons why a long maxi skirt is the most preferred choice for a beach vacay.
#5 A button-up sundress
The beauty of a button-up sundress is that you can wear a swimsuit underneath it and be ready to jump in the water at any moment. You may have also seen many fashion bloggers, influencers and celebs from Bollywood sporting a button-up sundress on their beach vacations. You can pull off this outfit within seconds and get ready to hit any Goa beach with your gangs.
#6 A Pristine White Dress
A white dress having a sexy neckline is a basic wardrobe staple that is found in almost every girl's closet. However, you can up your fashion and style game by carrying a pristine white beach dress for Goa vacation. Team it up with a wide-brim hat and sandals to complete your look. You may have seen many TV stars sporting the same look on their vacation. So, why not imitate them and grab the attention of on-lookers towards you.  
Wrapping Up 
In this insightful article, we've covered some of the best outfits that you can carry for a beach vacation. You can pull off these sassy outfits for a Goa beach party without putting much effort. The best part is that you can not only up your fashion and style game but also capture instagram-worthy pictures in these outfits.