2022 Cryptocurrency Trends We Should All Know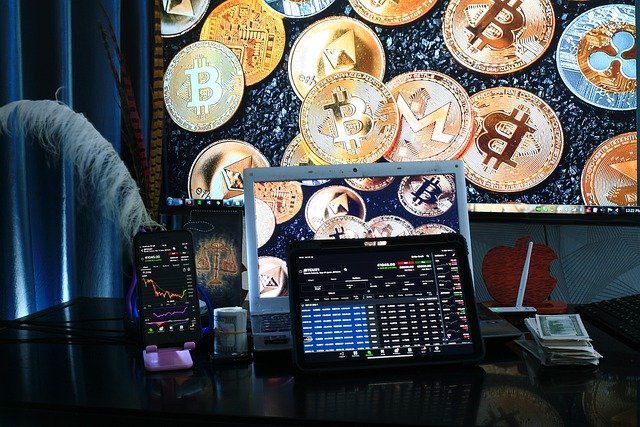 Blockchain technologies develop faster than ever. We can only expect a faster cryptocurrency adoption around the world and so much more than Bitcoin is now being promoted. 2021 was a very big year for cryptocurrencies and we now know that the US government is not interested in banning crypto. This can only mean that 2022 will be great for technology. But, what should we expect? The following trends are the ones we have to be focused on.
Continued Crypto Integration In More Countries
September 2021 saw El Salvador adopting Bitcoin as full legal tender. This is the first country to do so. In 2022, we will most likely see more countries follow this trend.
It is expected that the Eurozone is going to roll out crypto regulations that will be very beneficial for cryptocurrency adoption. Several other jurisdictions are going to regulate cryptocurrencies. This means that we expect a very fast domino effect. It will compel governments to start embedding this industry into the economy since governmental revenue can be increased through cryptocurrencies.
An Increasing Influence By Traditional Finance
Traditional institutions are more interested than ever in cryptocurrencies. For instance, Morgan Stanley is now the very first US large bank offering access for wealth management clients to funds in Bitcoin. We also saw other institutions like BlackRock that joined in on the trend.
2022 will see several other financial institutions get involved. Wisdom Tree for instance is already working on brand new crypto offerings that will appear in 2022. Only time will tell how many institutions will follow.
Extra Use Cases
In 2021, NFTs were big. Over $770 million was sold in NFT art. This means blockchain technology was utilized when creating art. Forgery becomes impossible so the ledger is one of the very useful things we saw came out of the blockchain. Since NFTs were so successful, 2022 might be a great year for brand new innovations. Blockchain technology might be utilized to increase the safety of our digital identities and we do expect several improvements in healthcare, the finance industry, and public policy.
New Crypto Savings Accounts As The Norm
You can obviously create a savings account with cryptocurrencies in them. These can bring in a passive income due to the steady growth of the coins and we do expect more and more people to create such accounts.
Staking is going to gain extra traction for retail investors and even institutional investors. This is actually much bigger than you might believe, with revenues of $9 billion being brought in annually. Since Ethereum 2.0 is now out, staking adoption is going to increase. As a result, many believe that payouts are going to grow from $9 billion to $20 billion by the time we reach 2025.
Conclusions
Since more global investors are interested in the cryptocurrency industry, 2022 can only be another great year for crypto platforms. We will definitely see those that implement proper risk management programs and compliance programs prosper.
The huge topics for 2022 will be cybersecurity, compliance, and risk management. Jurisdictions will become more secure and safer.